Eerst dient er een nieuwe SMTP server aangemaakt te worden.


Bij mailserver (SMTP) dient smtp.gmail.com als mailserver ingevuld te worden. Verder dienen de opties use default port, The server requires a secure connection (SMTPS) en The server requires authentication aangevinkt te zijn.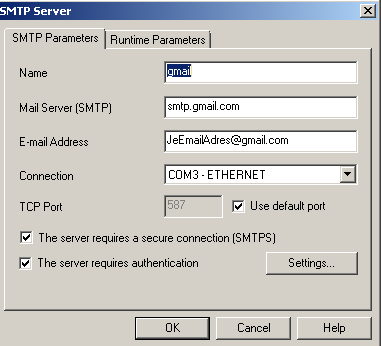 Klik vervolgens op 'Settings' Hier dient U opnieuw het Gmail adres in te vullen alsook het wachtwoord van de desbetreffende Gmail account.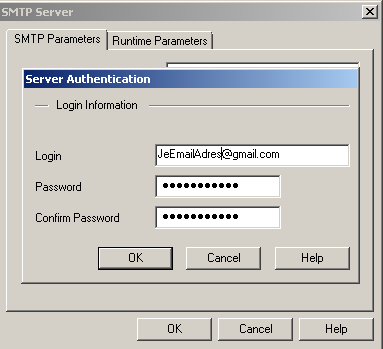 Als laatste stap dienen de ontvangers aangemaakt te worden.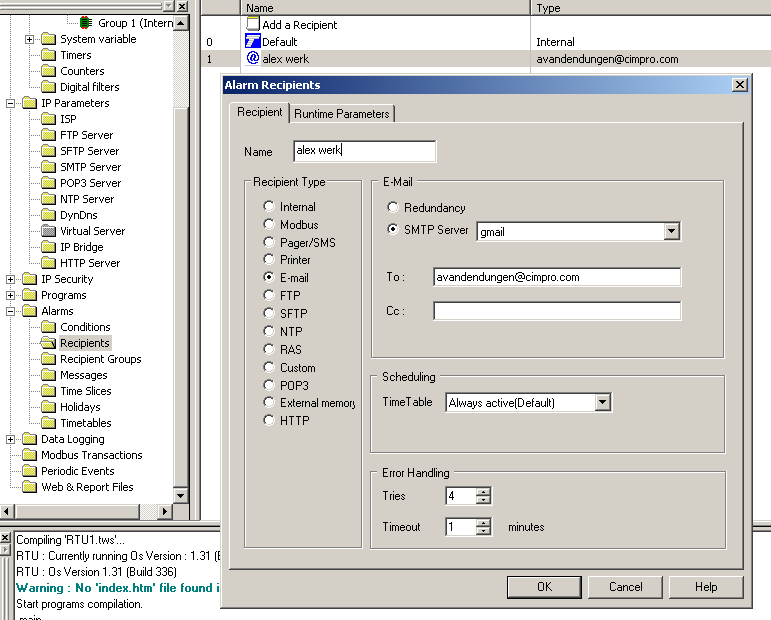 Hierna is het mogelijk om via een alarm een rapport te gaan versturen via de ingestelde Gmail account.